Hydraulic presses are heavy duty tools designed for garage and workshop use. They can also be used on a larger scale in assembly lines particularly good for repetitive manufacturing lines and purposes.
Presses are perfect for industrial and automotive application, and run on a smooth hydraulic system which ensures power is precisely applied.
Fluid Press Valves
Assisting with a variety of functions within a hydraulic system – whether it is to deliver pressures safely, or to control and maintain a set pressure as part of a circuit – pressure-control valves are found in nearly all applications. As the majority of hydraulic systems operate on a set pressure range, controlling the force relieves the risk of hazards and damage to the unit. They safeguard the pressure limit, diverting excess oil if the pressure exceeds the set range.
Trident Hydraulics supply a variety of pressure-control valves from FLUID-PRESS; a hydraulics company founded in 1971, dedicated to designing and manufacturing safety equipment within hydraulic systems.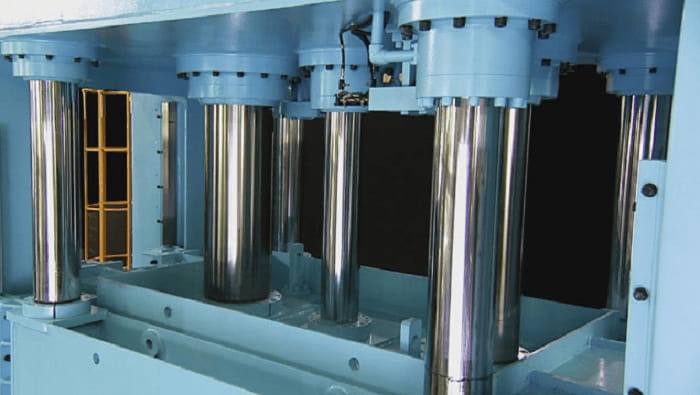 Hydraulic Power Packs for Presses
Power packs need to be able to conserve energy as much as possible to run at a low, variable flow rate. This reduces the risk of overheating, ensures their reliability and that they remain to be cost-effective for the client. Trident Hydraulics have dedicated their research and time in sourcing the most advanced, hi-tech hydraulic power packs for various applications.
Salami Pumps
Salami is an Italian-based company which specialises in hydraulic components that are designed to give maximum results at minimal impact to the client. There are multiple pumps from this range available from Trident Hydraulics.



Argo-Hytos Valves
There are many different types of valves available from Argo-Hytos, depending on the application. Argo-Hytos have been key figures within the hydraulics field for over 65 years, producing gold-standard components for presses.
Hydraulic Filters
Hydraulic filters are essential pieces of equipment, to ensure that the hydraulic fluid contains no contaminants as the fluid levels rise and lowers during any one cycle.