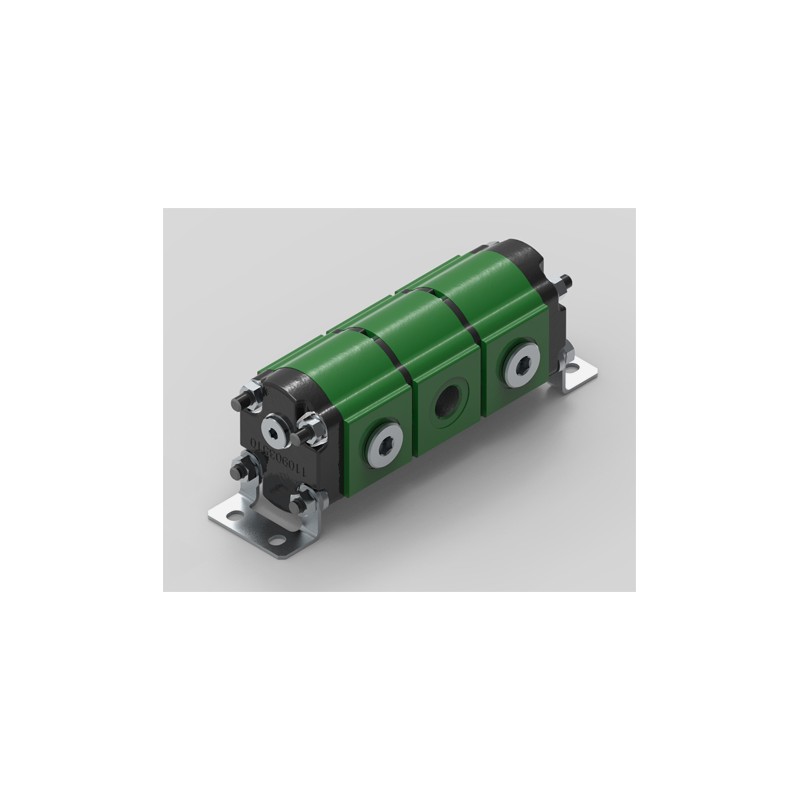 Type
Max flow per section
Displacements
Max outlet dp
Min flow per section
max speed 16
min speed 9
Max outlet pressure P0
Max outlet pressure P2
Download
1,5DRE

Max flow per section

13.26 - 3.49

Displacements

2.8 - 0.17

Max outlet dp

50 - 725

Min flow per section

3.54 - 0.93

max speed 16

4500

min speed 9

1200

Max outlet pressure P0

250 - 3600

Max outlet pressure P2

270 - 3915

Download

Download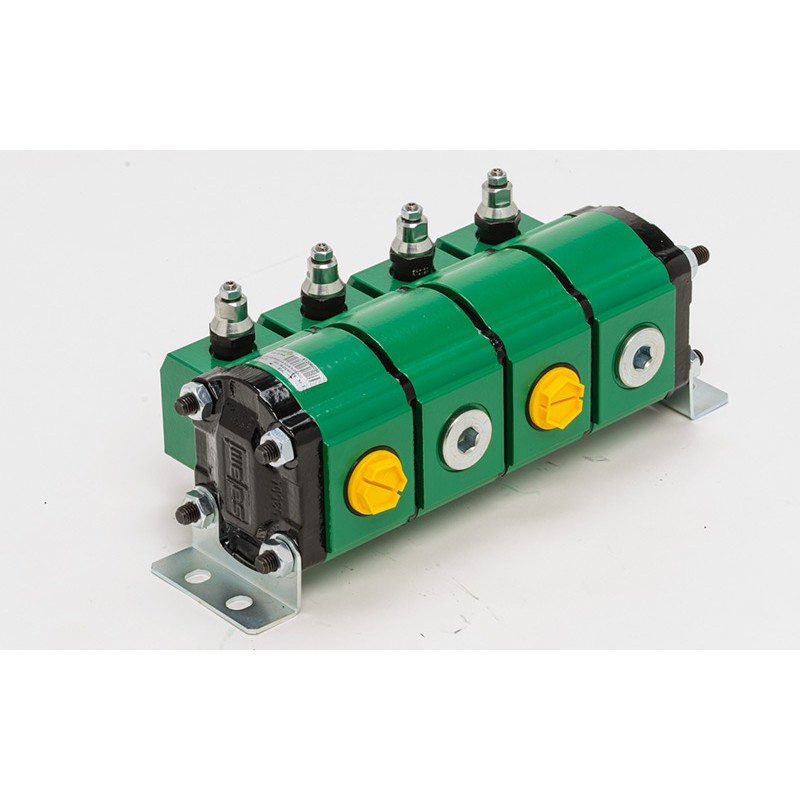 Type
Max flow per section
Displacements
Max outlet dp
Min flow per section
max speed 17
min speed 10
Max outlet pressure P1
Max outlet pressure P3
Download
2DRE

Max flow per section

31.07 - 8.18

Displacements

8.20 - 0.50

Max outlet dp

50 - 725

Min flow per section

10.36 - 2.73

max speed 17

3600

min speed 10

1250

Max outlet pressure P1

250 - 3600

Max outlet pressure P3

280 - 4000

Download

Download
Salami Pumps & Motors: Powering Industrial Efficiency
Seeking reliable hydraulic solutions for heavy-duty machinery? Look no further than Trident Hydraulics! We stock a variety of pumps & motors from Salami.

Browse our range at Trident Hydraulics: Improve your Industrial Applications
Our selection includes the 1,5PE, 2,5PB, 2PE and many more from the Salami range!
Salami hydraulic pumps are renowned for their robust construction and exceptional performance.
Gear Pumps: Salami's gear pumps are known for their efficiency, reliability, and quiet operation. They offer a wide range of displacement options to suit various hydraulic requirements.
Vane Pumps: With their compact design and high volumetric efficiency, Salami vane pumps deliver consistent performance and are suitable for a broad range of applications.
Piston Pumps: Salami's piston pumps are engineered to deliver high-pressure capabilities, making them ideal for heavy-duty industrial applications that demand superior power and performance.
Salami hydraulic motors are designed to convert hydraulic energy into mechanical power, providing reliable and precise rotational motion. Our selection of motors includes the 1,5ME, 2ME, 3ME and many more.
Gear Motors: Salami gear motors offer high torque output, smooth operation, and excellent efficiency. They are suitable for applications requiring rotational power and control.
Vane Motors: Known for their compact size and low noise levels, Salami vane motors are an excellent choice for applications where space is limited, yet reliable performance is crucial.
Radial Piston Motors: Salami radial piston motors provide exceptional torque output and efficiency, making them ideal for heavy-duty machinery and industrial systems.
Why Choose Salami Pumps & Motors from Trident?
Technical Expertise: With years of experience, we have all the knowledge to help you choose the right pumps and motors for your system.
Unmatched Customer Service: Our team at Trident always prioritise customer satisfaction and provide exceptional customer service, allowing you to have an easy and stress-free experience when buying from us.
Quality Assurance: Trident Hydraulics maintains a strong commitment to delivering products of exceptional quality.
Get your Salami Pumps & Motors from Trident Hydraulics today!
Release the full potential of your hydraulic system with Salami Pumps & Motors.
Contact our team at Trident Hydraulics today to find the perfect pump or motor for your needs.
Need more information on choosing your ideal pump or motor? We are here to help! You can get in touch with our team directly by calling 01926 811 395 or by sending any e-mail enquiries to info@tridenthydraulics.co.uk